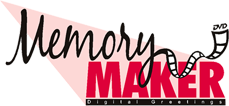 Step Inside our
Photo Video Booth
Kiosk
Experience the
Hottest
New Wedding Trend

We are NOT Just Another Photo Booth Company

Video Booth Franchise

Imagine being invited to crash a wedding and actually getting paid to do it. If you think in the movie the "Wedding Crashers" Owen Wilson and Vince Vaughn had fun you haven't seen the Memory Maker in action. This doesn't mean we are looking for single men and women who have their mind set on partying at weddings. Rather we are looking for responsible people who like to have fun and can liven up a party. Being a franchise owner isn't for everyone. If you are going to be successful you need to be fun, outgoing, like to meet people, work weekends, and of course work hard.

The fastest growing new bridal trend is the photo booth. Why not be part of that trend using the most state of the art technology. Over the past 7 years Memory Maker has been a leader in the photo booth / video booth market and have been fine tuning our system. Memory Maker franchises use a photo booth with a twist. We have created a brand new market that meshes the photobooth of the past with the video booth of the future.

Turnkey Solution
Proprietary Software
Territorial Protection
Proven Business Model
Industry leader and Innovator

Our franchise is a turnkey solution that you can start on day one. We will show you how to market our product, furnish you with marketing and sales information, and even customize a website for you. We have a proven business model and show you how to succeed. Our photo video booth software is extremely reliable and has been battle tested in the field. You won't have any hassels or technical support issues. If you can check e-mail then you have the qualifications necessary to run our system. We do use proprietary software so you won't see this anywhere else in the market.

Are you a people person?
Do you like to have fun?
Interested in meeting new people?
Do you like to make money?

Call us and see if you qualify!